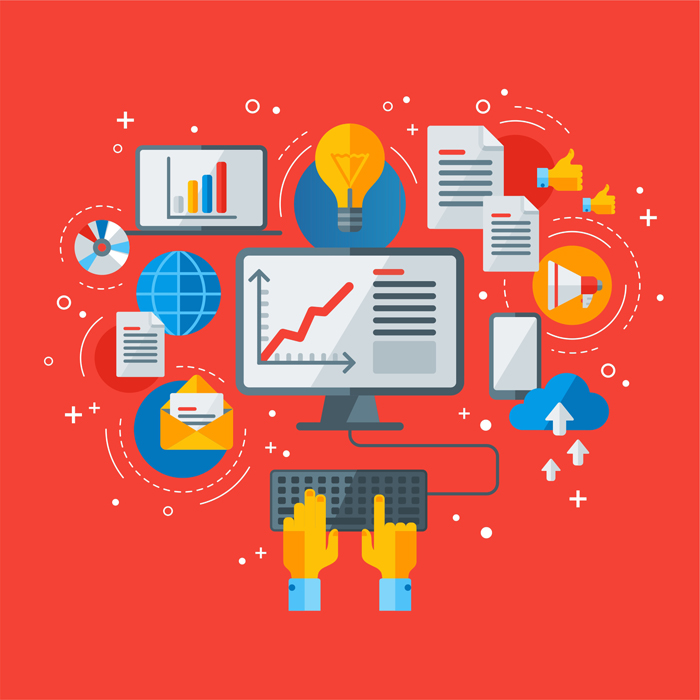 If as a company you want to reach new customers and keep those you already have, you must be present in the digital media.

We at DBFwe advise our clients on viability and rentability, positioning strategies, market exploitation and results optimization.

Regardless of the project, the three general compositional phases of the conversion funnel, which we analyze in all our marketing plans, are as follows:
Procurement phase (at this stage, your product/service is one of the consumer's eligible options)
Behavioral phase (web browsing and its performance indicators represent the core that makes up this segment, defined by the interest and consideration shown towards your company).
Conversion phase (the potential client has chosen you or has come considerably closer to one of your business objectives)
We can analyse all these phases thanks to the way the digital market is made up, in which even the feelings caused by advertising are measurable.

DBF the advertising potential of Google's tools Google Ads and Google Analytics and its very high market share at national level, DBF has been focusing for years on the basis of the strategies implemented in these products, to the extent of specialising in its two major networks: the Search Network and the Display Network.

Beyond the marketing performance itself, marketing performance the performance review and monitoring, compliance with objectives and redirection of approaches within the marketing plans is crucial to us, since the success of our customers' investment resides on it.